Coworking
Coworking: How to manage your requests?
Coworking spaces may have a regular turnover of employees. As the tenants are customers, the expected quality of service is therefore high.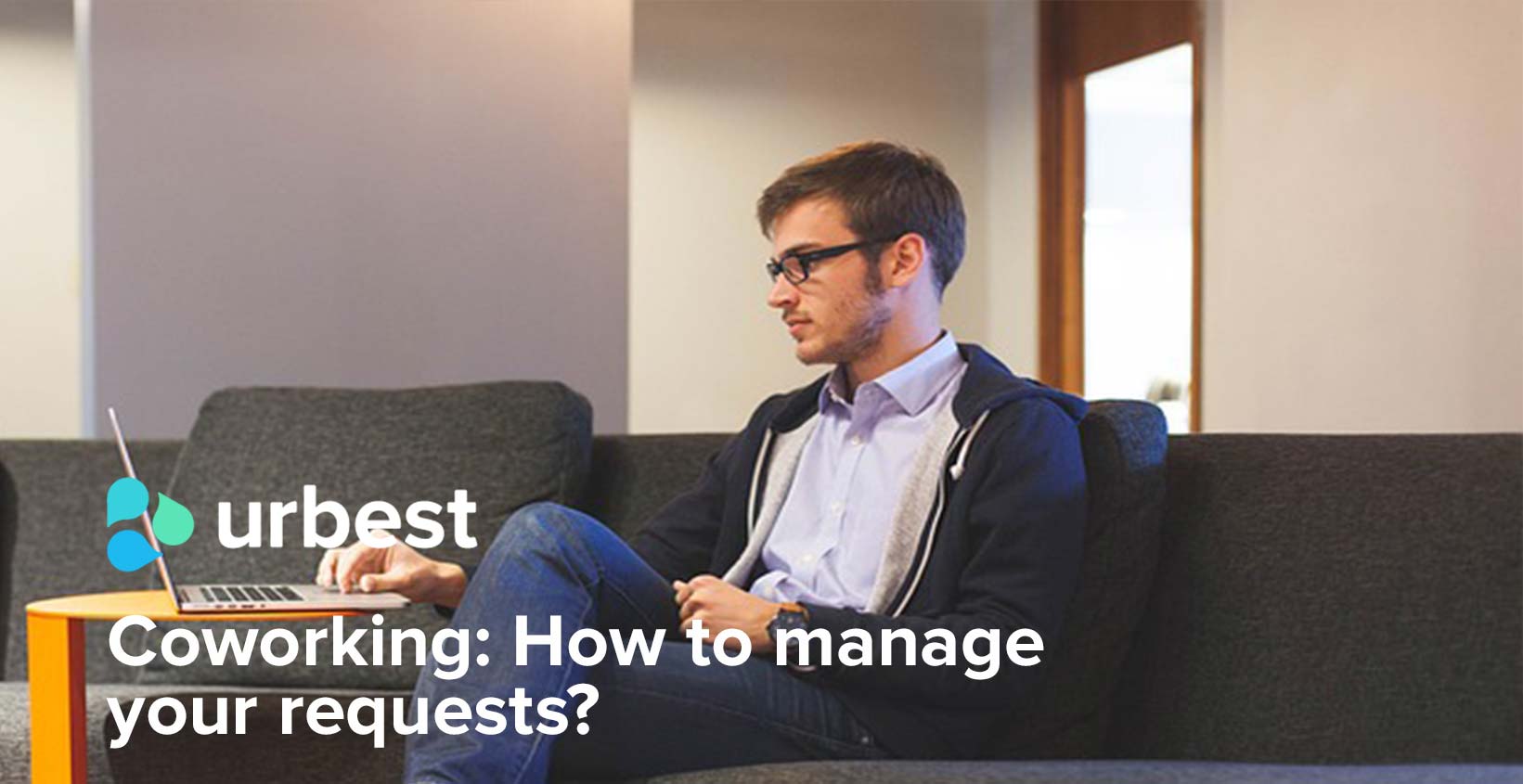 Coworking spaces may have a regular turnover of employees.  As the tenants are customers, the expected quality of service is therefore high. Coworking managers need to be efficient in collecting, managing, and processing customer requests as repeated dissatisfaction may lead to a tenant leaving.
Ensuring the satisfaction of coworking members is therefore synonymous with regular rent and the success of the business.

A coworking manager will have several types of requests to manage:
Tenant requests,
Scheduled requests and tasks,
Requests linked to an action plan.
In order to be able to handle all these requests efficiently, collaborative management software like Urbest will allow a manager to synchronise tenants, service providers, and internal teams.
In this article, we will see how to process requests with Urbest.
1 - Tenant requests
Tenant requests represent the issues that will be raised on a day-to-day basis by the people of the coworking space.
The first step for a manager is to collect these requests directly from the tenants. Collaborative software such as Urbest allows coworkers to transmit their needs directly and instantly to the right managers according to a menu of services agreed upon in advance.
Thanks to a QR code placed at strategic locations (coffee machine, printer, bicycle room...), tenants can make a request in less than 30 seconds. The app allows the manager to be instantly informed via a push notification or an email. The service providers are quickly assigned to a task and the user triangle "manager, service provider, tenant" can quickly exchange in a discussion thread.
This system allows the coworking manager to be reactive, avoid double entries, and accelerate the processing of requests, which ultimately improves the quality of service and therefore the satisfaction of the tenants.
On average, 1 to 2 hours are saved per day thanks to the use of the Urbest app for service companies and managers.
2 - Scheduled requests and tasks

Scheduled requests and tasks represent all interventions planned at regular intervals for maintenance or regulatory monitoring (fire extinguisher, fire door, emergency exit indicator, etc.).
This could be weekly maintenance or a monthly access code change. One of the features of the Urbest app consists of planning tasks in advance and associating a recurrence to them.
The scheduled tasks feature allows you to be sure that you remember to create the task at the moment. This takes your mind off the task and also allows you to share the information with the right people if you are absent, off sick or simply have a successor to train.
Scheduled tasks are also very useful for regulatory controls related to compulsory inspections of public buildings (ERP).
Indeed, legislation requires checks to be carried out at regular intervals, which can be programmed directly via Urbest's scheduled tasks.
Finally, the monitoring of maintenance contracts is possible via the scheduled tasks, whether it be the due dates or the scheduled work linked to these same contracts. Service providers can even be pre-assigned and pre-notified of upcoming interventions.
3 - Software related to an action plan

Another interesting feature linked to the two previous ones is the Urbest software checklists.

They can be used to list the regulatory controls of the building, the inspection routines to be carried out regularly, and the authorisations to be obtained or passed. All the periodic inspections of the coworking space can be carried out simply with checklists. Another advantage is that when a control point shows a discrepancy, you can directly create a service request and assign it to the right person.
With this inspection and prevention approach, you can better control the problems that arise and be less in a hurry.

Conclusion

To have a profitable and well-functioning coworking, you need to anticipate your workload by preparing scheduled tasks and certain checks to avoid being in the emergency of breakdowns.
Concerning tenants' requests, a collaborative system will allow you to keep them well-informed of what is going on and to get them to wait even if work is dragging on. Residents will appreciate your transparency and it will show that you are doing everything possible to make things happen quicker.
Urbest has already proven itself in the collaborative management of requests by being deployed on more than 5.5 million sqm and will allow you to maintain an optimal quality of service.
For example, CBRE and ENGIE use Urbest on the Eqwater website
To request a demo and get one month free, click here.