Facility Management
Facilities Management Software
Facility management refers to all the services necessary for the smooth running of your company.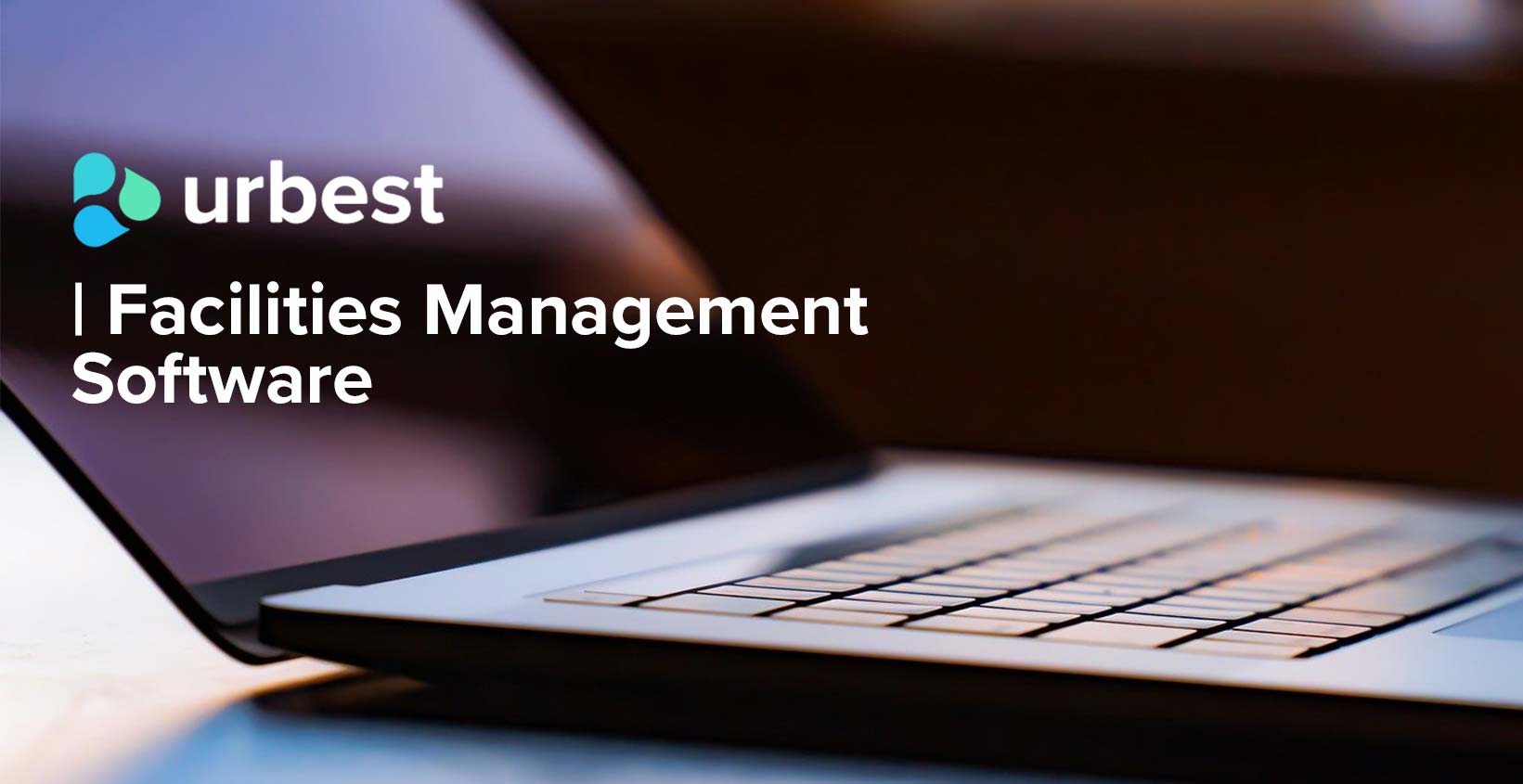 Facility management refers to all the services necessary for the smooth running of your company.
How to manage your requests for services and interventions ?
Facility management or resources refers to all the services necessary for the smooth running of your company. Also known as facilities Management, these services, often considered as "support", are essential to the smooth running of organisations.
In France, about half of facility management is outsourced.
These services are varied and often depend on the size of the company; they can include:
maintenance,
heating,
supplies management,
mail management,
maintenance of premises,
green spaces.
To be able to monitor and manage all these services, you will therefore need to have professional collaborative software.
1 - How to monitor your service providers and requests?
Whether your services are internal or external, the monitoring of service providers and requests is key to ensure optimum quality of service in terms of responsiveness and satisfaction.
General services management software such as Urbest will enable you to do this.
To monitor all the requests in progress in your organization, as well as the category and the service provider concerned,a detailed dashboard (such as the Urbest one) is needed.
You will be able to quickly see which requests are being processed, finalised, and pending.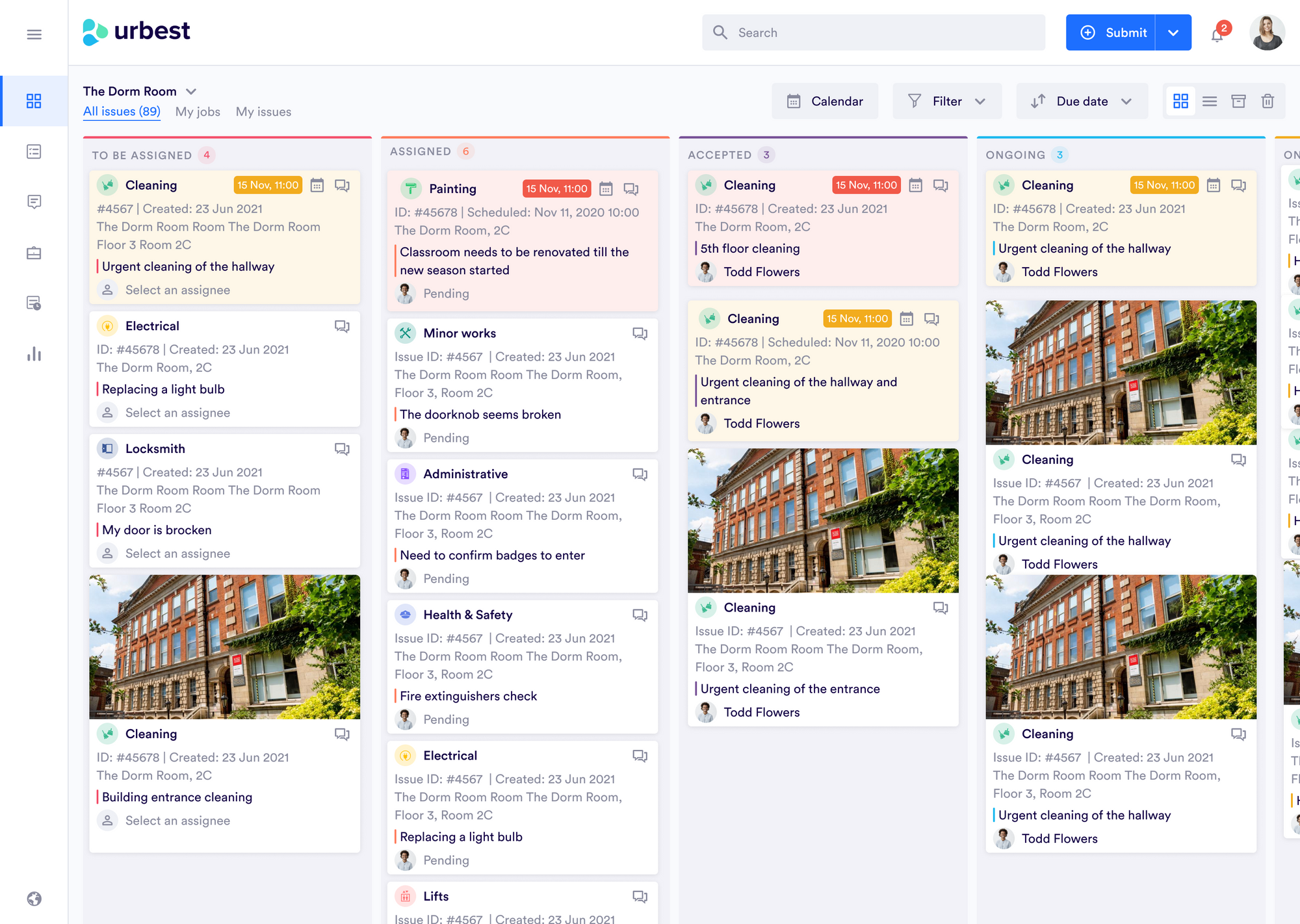 An Urbest dashboard with task tracking.

SaaS software such as Urbest also allows users:
to create a request quickly from a PC or mobile phone,
Improve the responsiveness of your teams thanks to pushing notification systems and access from a mobile smartphone.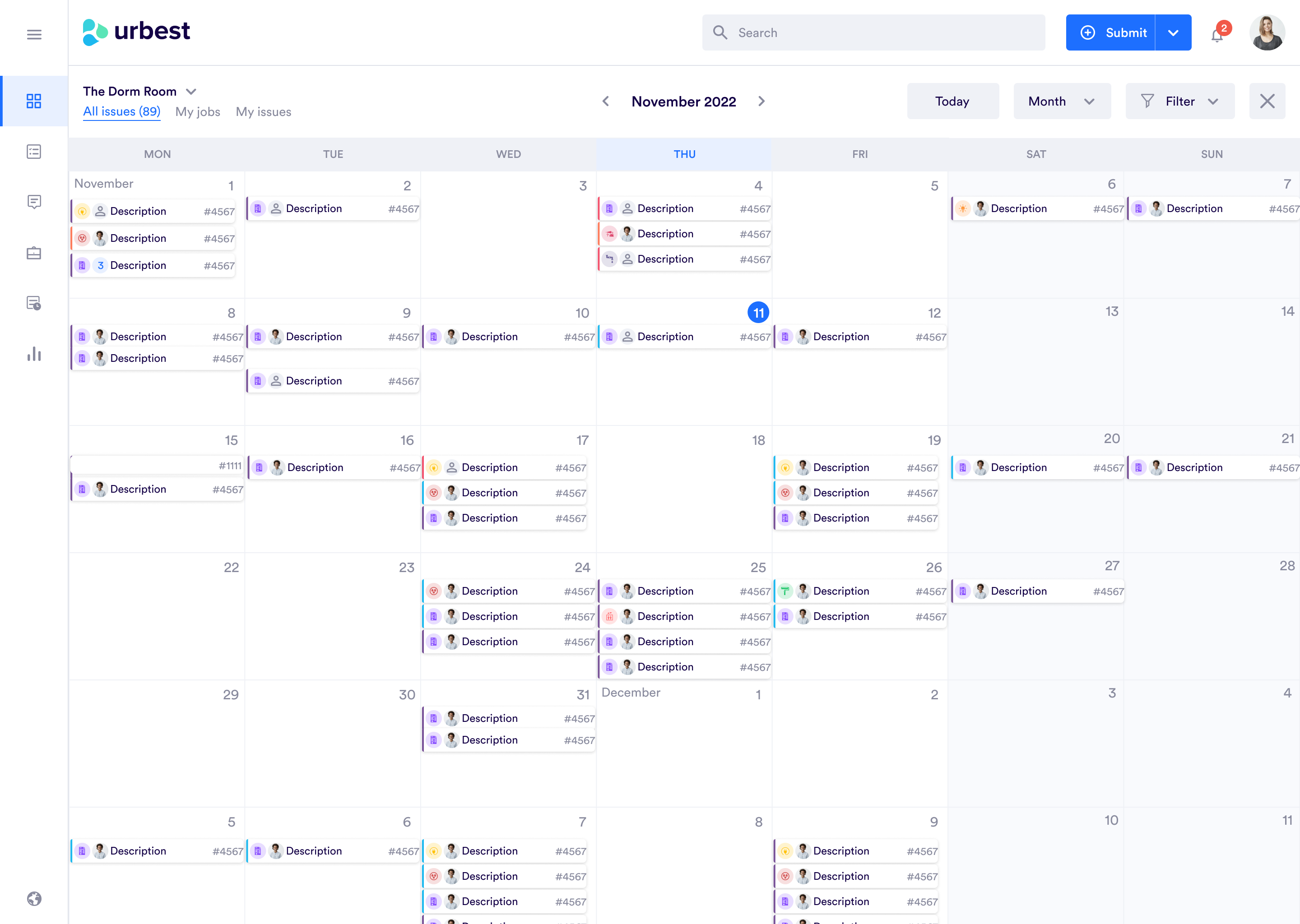 The software also has a calendar to schedule processing dates for all these tasks.
This will give you extra visibility over several weeks and help you with planning.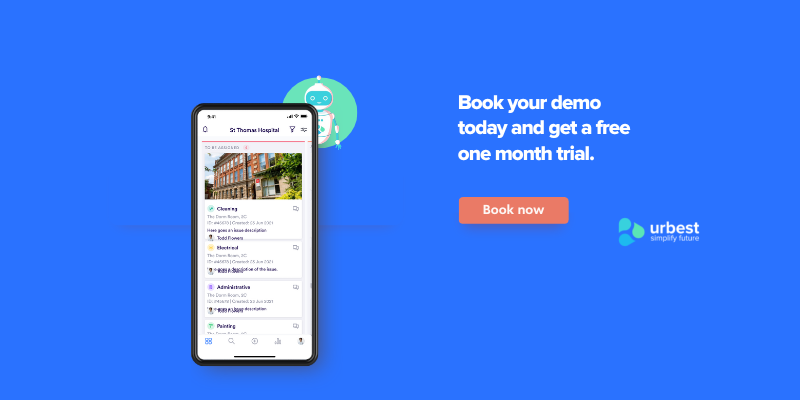 2 - How to make effective reports?
Data analysis is extremely important in the service industry.
As part of a continuous improvement process, it allows you to identify frequent interventions, problems that take too long to resolve, and, in the most difficult situations, to identify service providers who are not doing their job. Your processes can be improved thanks to the data collected on processing times, caller satisfaction, and the analysis of tasks by nature.


The analytics tab allows you to :
View the number of requests created and the number resolved by category.
View the number of requests by creation period
The average resolution period of the tasks
The evaluation of requests by your customers, if applicable
Finally, this technical data, which can be exported to Excel, is essential for monitoring the progress of your actions on a weekly or monthly basis.
3 - How to manage your regulatory obligations?
Regulatory obligations and controls are essential to your establishment.
There are many points where checks are necessary, particularly for an ERP.
The Urbest checklist enables you to list all your regulatory controls to monitor them and carry out periodic visits for them.
We also have predefined templates for each establishment.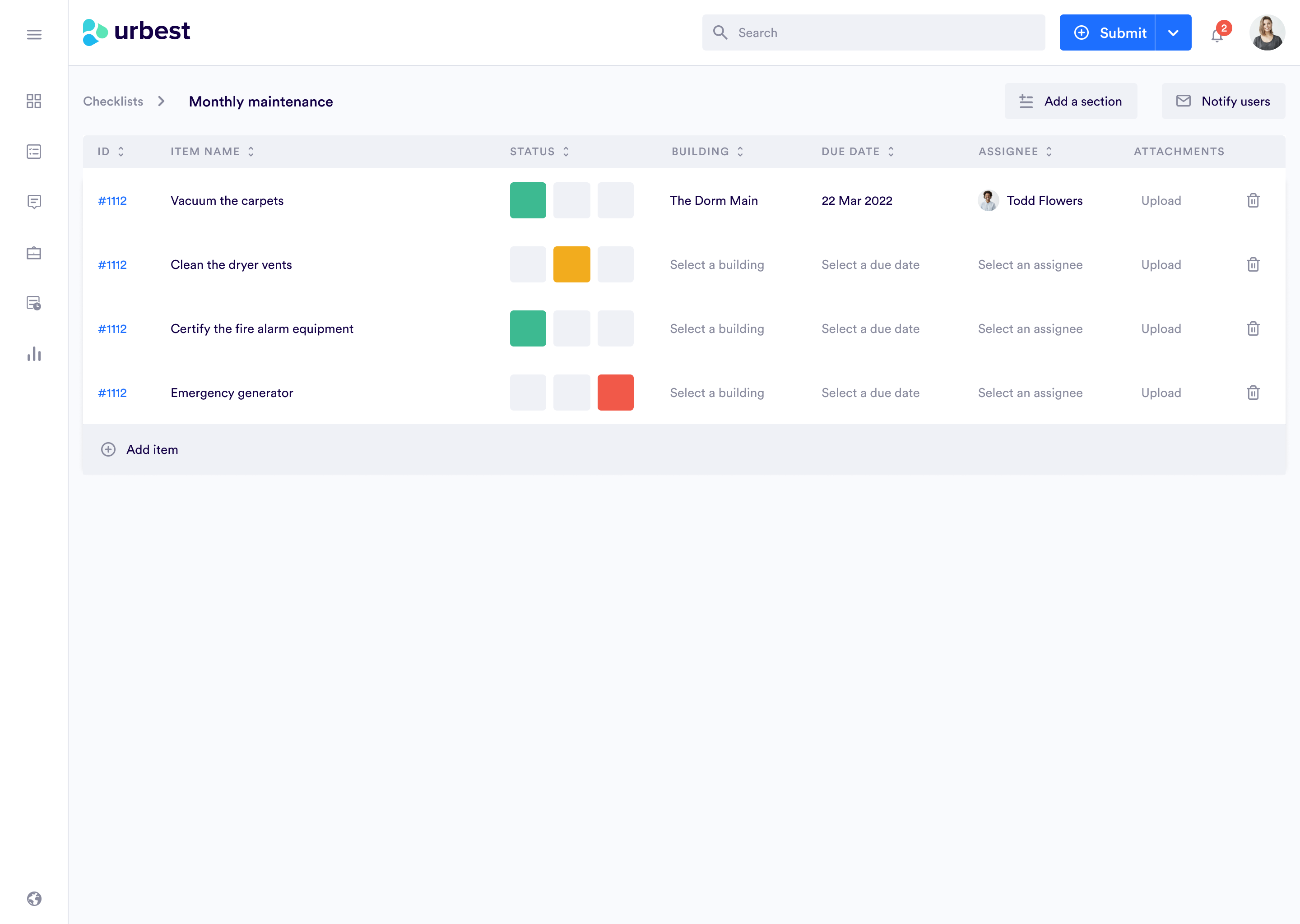 Urbest checklist for regulatory controls in a high school.

In conclusion, the management of general services can be greatly facilitated by the use of a collaborative application.
SaaS software such as Urbest has now replaced CMMS and allows you to be more flexible and responsive, particularly with mobile portability.
Sign up here for your free trial of the URBEST platform.
Download our free guide with 5 ideas for building a collaborative facility management culture here