Change Management
How Urbest is helping to get FM ISO 41001
Numerous standards are published to create common operational frameworks. Since 2018, the ISO 41001 standard is aimed at facilities management and building management.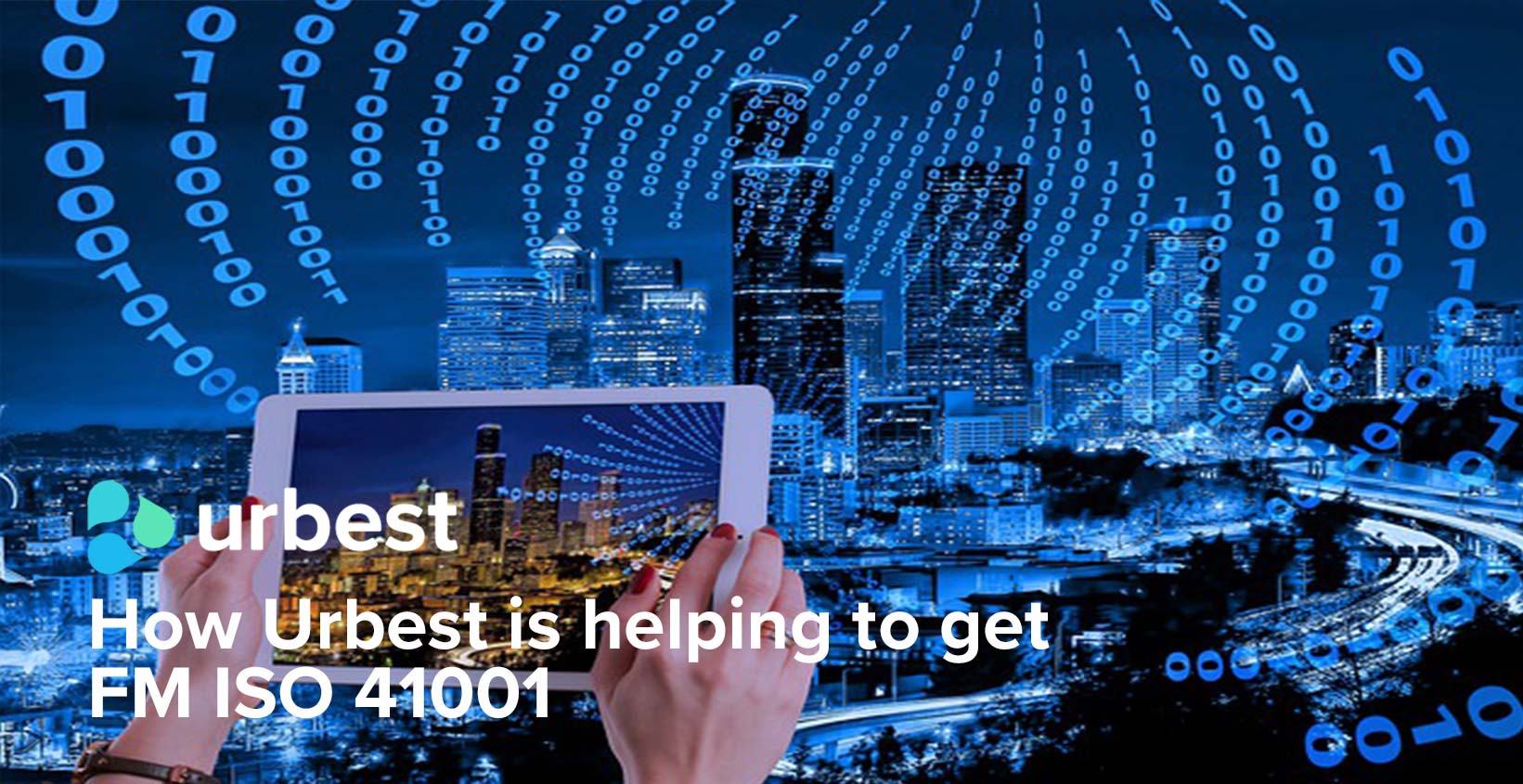 Numerous standards are published to create common operational frameworks. Since 2018, the ISO 41001 standard is aimed at facilities management and building management.
ISO 41001 specifies the requirements for planning, establishing, implementing, using, monitoring, reviewing, maintaining, and providing a documented and integrated facilities management (FM) system in the context of managing an organisation's operational activities and associated risks.

The scope of the standard depends on factors such as the overall mission and policies of the applicant organization, the nature of its activities, the products and services, and the location and conditions of production.
ISO standards are not laws and are therefore not mandatory.

In facility management, the ISO 41001 standard enables companies to :
Demonstrate the efficiency and effectiveness of their facility management in relation to the organization's requirements,
Establish consistency in the requirements and needs of all parties involved in the FM process,
Be sustainable in a highly competitive environment by providing added value to your customers.


For facility management companies, obtaining and displaying an ISO standard will help to distinguish themselves from the competition for example by winning new management contracts.For in-house facility management departments, a clear and shared methodology will improve the responsiveness and productivity of the department, clarify needs and evaluate analysis methods.
Among the prerogatives of ISO 41001, we can find the planning of interventions, the collaboration between stakeholders, and the use of data in a continuous improvement process.
We will first look at the following three points:

1 - Planning and management of interventions

With its task management system, Urbest allows you to optimise the management of requests and interventions. All requests are defined by a category and a dedicated location (building, offices, floors, etc.)
You can define scheduled tasks so that you can attend to your recurring interventions.
The app also allows you to create instant requests according to your needs. Moreover, the calendar on the dashboard allows you to plan interventions and - define the duration of operation for each of them.
Finally, you will be able to define a maximum due date for each of your requests.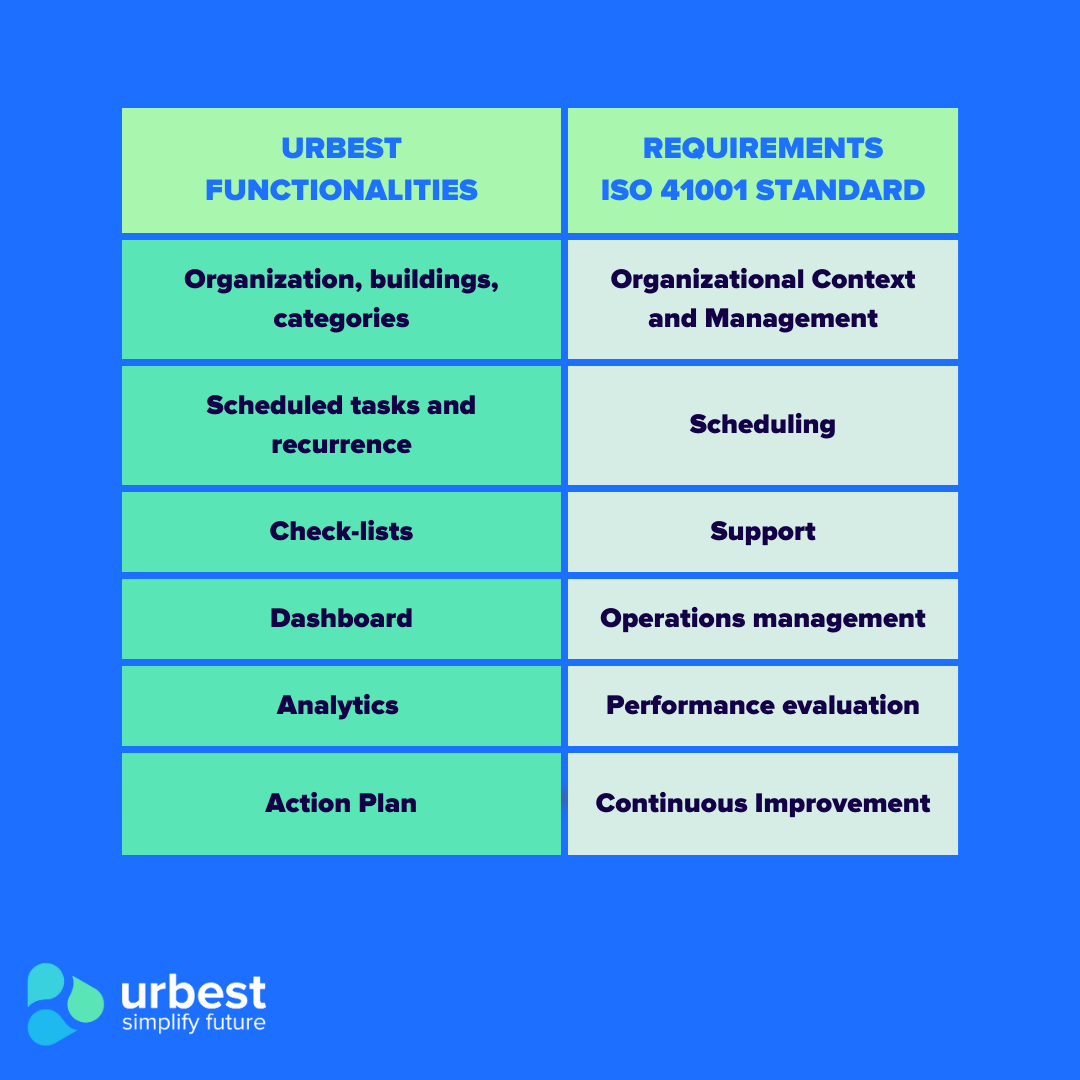 2 - Collaboration with service providers

In addition to allowing optimal and efficient management of interventions, the Urbest dashboard and request system allows for rapid and simplified collaboration between the various service providers and your teams.
Each request created is linked to a requester who will know the progress of his request. Then, one or more people can be assigned to a task. Depending on the needs, each user will see what concerns them.
The requester creates his request by filling in the fields and in particular the description which can be accompanied by a photo, video, pdf, and other documents...
They then assign the service provider of their choice to their request, which is received instantly on their smartphone or by email, thus improving the company's responsiveness.
Once the request has been accepted, the service provider has access to the details of the request as well as to a discussion thread which will allow him:
to be in regular contact with the requestor,
to ask for details if necessary,
to add his own information and documents when solving the request.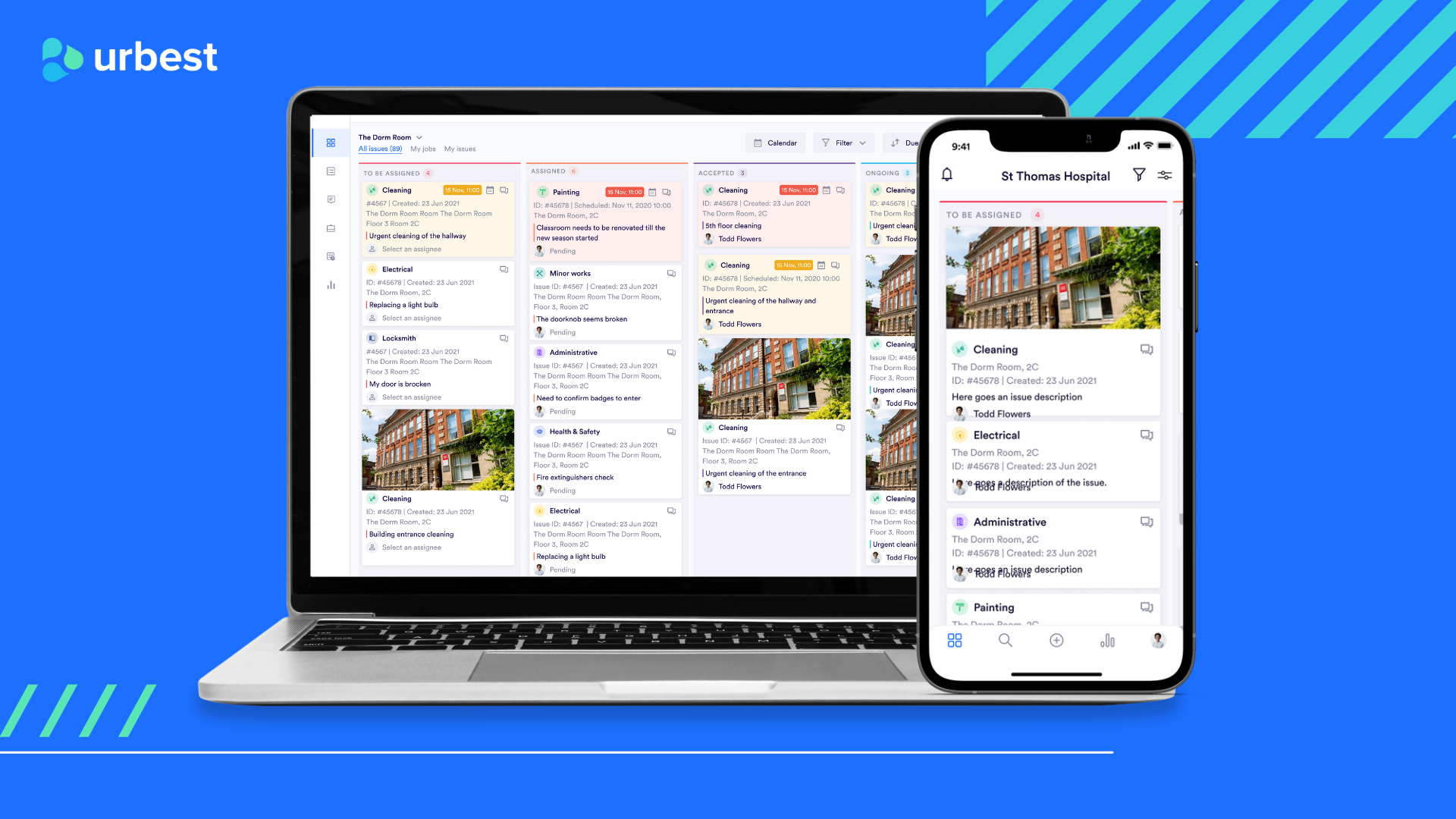 3 - Intervention data

An important point in the ISO 41001 standard is the creation and use of intervention data to implement a continuous improvement plan.
Urbest's analytics are accurate and allow for easy analysis of results.
They consist of the following details:
The number of requests made by category,
Average resolution time of requests,
The number of requests made per month/year,
Applicant's assessment of completion,
Time spent per task,
Distinction between planned and corrective requests.

These data are generated automatically with the interventions on the app.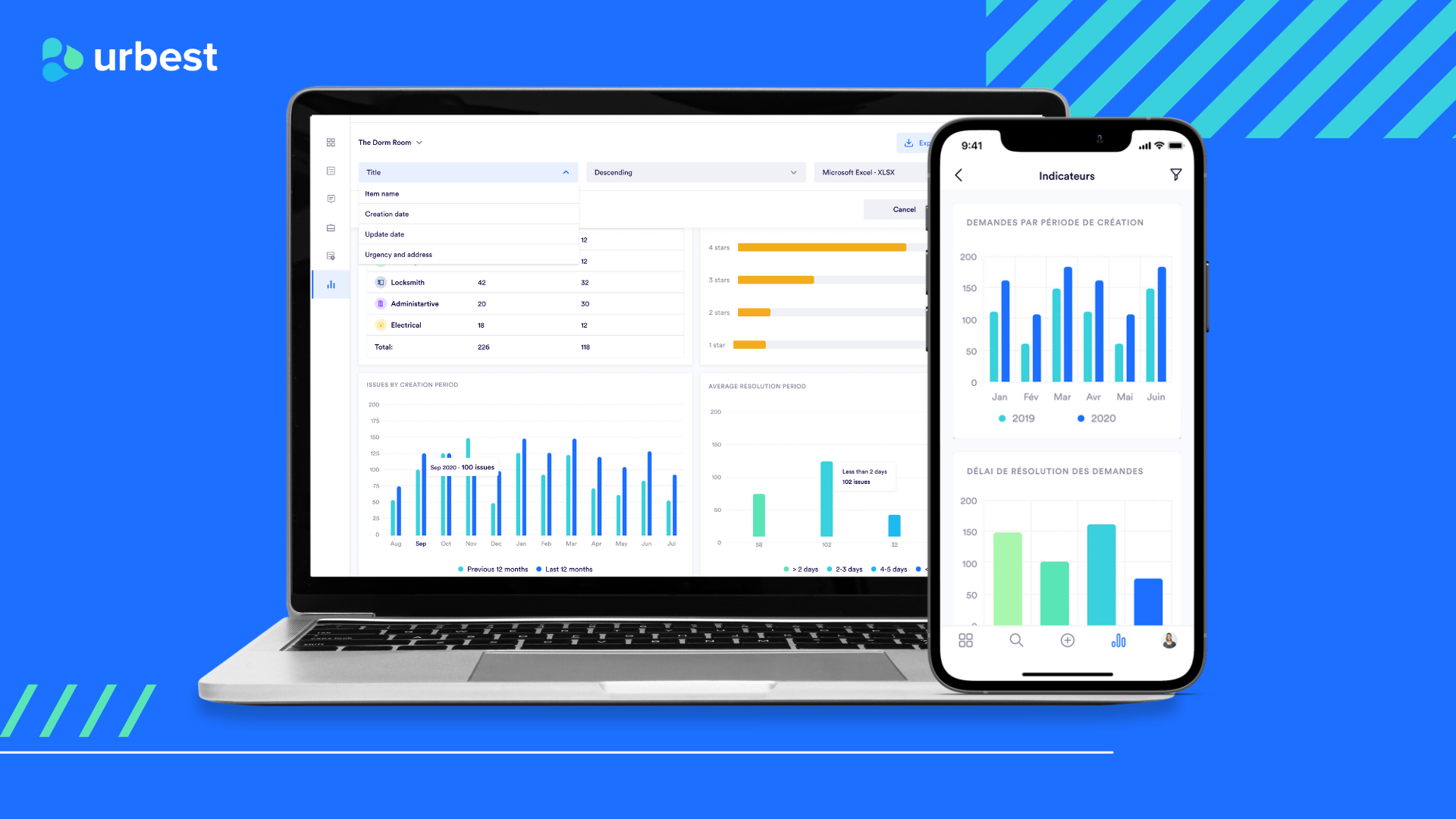 It will allow you to implement an improvement plan to make your processes more reliable, reduce defects, improve prevention, and ultimately serve your customers better.
This data is also useful for companies wishing to choose service providers when renewing a contract by having objective data on service quality.
For service providers, the data will allow them to highlight their results during these same renegotiations.
Finally, it will help you to obtain the ISO 41001 standard.

Sign up here for your free trial of the URBEST platform.