partners content
Smart building task management – connecting people and technology
In recent years there has been a lot of focus on making buildings smart and able to operate functions such as lighting, heating, and cooling with minimal or zero human intervention.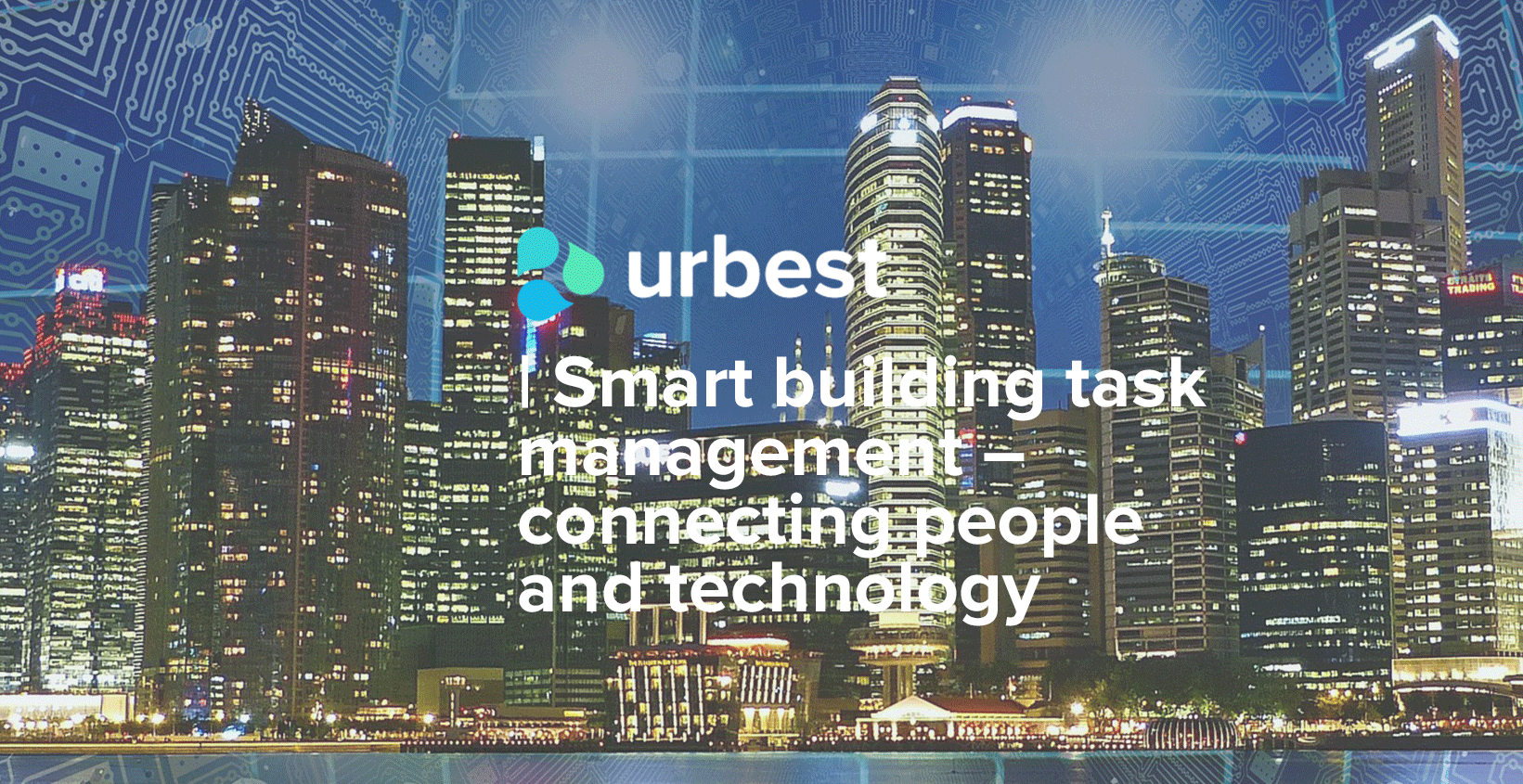 Summary

In recent years there has been a lot of focus on making buildings smart and able to operate functions such as lighting, heating, and cooling with minimal or zero human intervention.
This offers numerous benefits including consistency of target internal environmental conditions (e.g. CO2 levels, air quality, illumination) leading to improved occupant experience, increased resilience, energy, and carbon savings.  Resilience is increased  - as buildings become more 'self-aware' due to improved operational data and the monitoring of data, alerting the need to nip potential problems in the bud. However, when it comes to the management of maintenance tasks, the situation is often quite different.  
What if the management regime for building maintenance, could also be made smarter and more efficient? This article looks at how new tools, such as the collaborative task management app 'Urbest', can transform how building-related tasks are managed.

All buildings require a management regime.  Facility management services, such as SFG 20, define the planned maintenance activities required for a building.  Examples could include: cleaning air conditioning filters, servicing pumps, and conducting legionella testing.  These periodic activities are typically entered into a facilities management system, to provide reminders to schedule the work at required intervals. What is often missing in traditional tools is the capability to seamlessly link end-users, operatives, and supervisors in a user-friendly and productive way. Tasks are indeed logged but are not always shared with the right people, e.g. the end-users and other stakeholders who will be impacted by the work. Collaborative platforms unlock these extra capabilities of sharing and informing.

Equally, reactive work also needs to be supported, examples could include repairing a broken window, fixing a leaking pipe, or the need to secure and clean an area where a person with COVID 19 has been present.  Conventionally such service requests are submitted to an helpdesk (via a call center, email, digital portal), and having been logged, the requests are sent for the work to be scheduled.  A common problem is that the visibility of the progress of those jobs is then lost.  Urbest tackles this by being both the digital interface with end-users and the interface for people on the field.
Any job status is visible online to all relevant parties, so that, for example, a student who has reported a heating breakdown in their room can track the status of the work directly via the app or website.  
Equally, IOT and sensor technologies enable the generation of alerts and jobs directly into Urbest (e.g. a faulty valve, poor air quality or too many people in a space to maintain a 'Covid safe' environment).
Clearly, this depends on Asset and Property Managers arranging for the implementation of relevant IOT enabled sensors, supporting hardware and autonomous software.

Kings College University London and Bouygues Energy Services recently trialled Urbest in student residences.  Problems that were being encountered before the trial were in the following areas:

- Slow responses to issues raised by the students was causing reputational damage
- Issues to be dealt with were arriving via email, by telephone and in-person with staff and students finding it difficult to track them to resolution
- Unlike many other areas of life there was no app to support and track maintenance issues

The results of the trial were impressive, as shown below.
User satisfaction was also extraordinarily high at 4.75/5.

At Kings College the team found using the new app-based solution helped them to work in a more effective and collaborative way by linking students and service providers.  This has been evidenced elsewhere with post-implementation studies for other customers showing reactive tasks being closed 30 – 50% faster than before, as well as increased user satisfaction.
Unlike most traditional systems Urbest can be up and running in minutes without needing a large project and a team of consultants.  
A simplified view of the Urbest dashboard below, showing the status of jobs and responsible parties (details removed for confidentiality):


Example of Urbest Dashboard

Urbest also offers a wide range of other features that are needed to maintain smart buildings.  These include:
- Planned maintenance, tasks can be entered in advance to the system, along with repeating cycles as needed and then sent out to operatives when the due date is reached
- Different categories of work can be set up with flexible categories in addition to the standard list, e.g. pest control, catering, grounds maintenance
- Capital projects, all tasks can be raised and then recorded as actioned, e.g. site visits, snagging lists
- Invoice settlement is supported via the Stripe service, making it easy to make or receive payments for example occasional suppliers who are not set-up on the finance system.

The friendly team at Urbest are keen to work with building facility managers to enable them to manage both traditional and smart buildings in a cutting-edge manner.

See more articles below.