Facility Management
We enjoyed discussing with the Director at Pinpoint Property Recruitment, Louise Rowe, her thoughts on Facility and Property Management skills and trends.
We enjoyed discussing with the Director at Pinpoint Property Recruitment, Louise Rowe, her thoughts on Facility and Property Management skills and trends.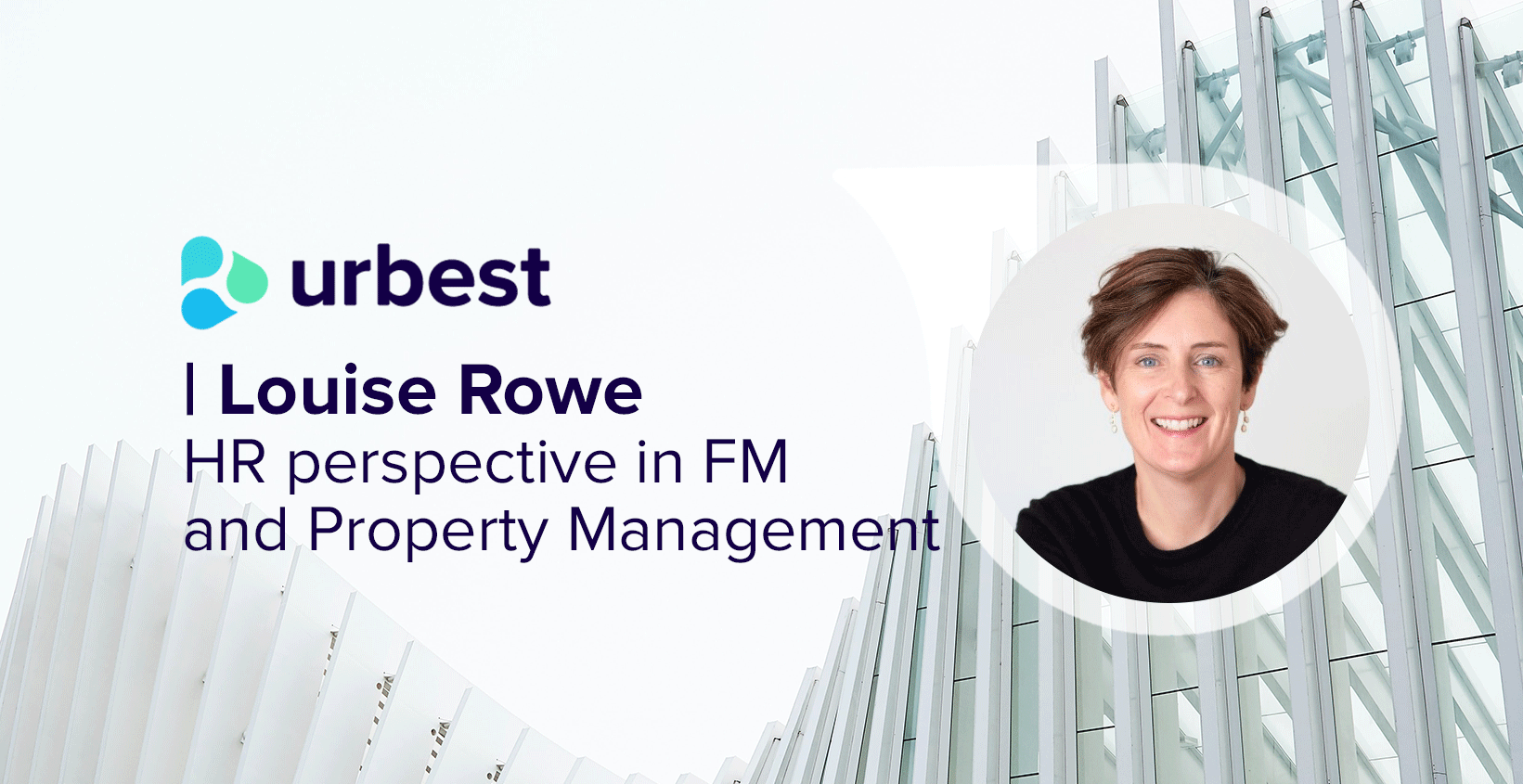 Louise is an award-winning and trusted recruiter in the Property industry with over 20 years' experience. Louise is proficient in recruiting at Executive management level across several sectors including commercial, retail, health, education and government for owners, service providers, contractors, managing agents and corporations. She is also an active member of the Facilities Management Association (FMA).
Pinpoint Property Recruitment is a boutique, national recruitment consultancy, specialising in Property, Corporate Real Estate and Facilities Management recruitment in Australia which was founded by Louise.
The company provides solutions for Executive Search, Permanent and Interim appointments and offers consulting services for development plans and future talent identification, salary benchmarking, interviewing and shortlisting.
"Our strength is our knowledge and ability to problem-solve, and we are frequently engaged in an exclusive or retained basis.  We are confident in reaching out to our networks when there is a demanding, challenging or sensitive recruitment issue which needs the best talent identified."
We asked Louise what does she find interesting about property and facilities management profiles?
Professionals who work in Property or Facilities Management can come from a broad array of backgrounds and manage various asset classes.  Some may work for prestigious landmark properties, others could be making a change with a not-for-profit or health organisation, and some could be working for sporting venues or a blue-chip corporation. It never ceases to amaze me the breadth and depth of responsibilities that can vary depending on the type of organisation or assets managed.
Moreover, Property and Facilities Managers are at the forefront of implementing and advocating for change around sustainability, wellness, technology and safety.  During Covid, the sector was recognised as an essential service and contributed to staff and contractor safety and ensured that operations functioned and supported tenants and their employees.
What are 5 attributes that a facilities manager should have today?
Facilities Managers are excellent facilitators!  A Facilities Manager isn't expected to know everything, but they are good at finding the answers!  Attributes include:
Communication.  A high level of communication, both written and verbal, is critical to connect and inform the team, contractors, tenants, stakeholders or clients.   FM's must provide clear, concise, timely and customer-centric communication and articulate a forward-thinking strategy.
Adaptability and resilience – this has never been more important than during the past year.  Being regarded as an essential service, FM's had to navigate and lead the way during a pandemic which we had never experienced before.  As we return into the office, FM's need to adapt to changing workplace conditions that will continue to evolve depending on the pandemic's severity.
A desire to learn and strive for continuous improvement - FM's must continue to stay abreast of the latest innovations and changes, whether this relates to new technology, systems, sustainability, legislation, or tertiary qualifications in their chosen field.
Organisation and problem-solving - A Facilities Manager's day is never the same! Therefore, juggling multiple tasks and developing solutions when an unexpected situation arises should be taken in its stride.
Commercial acumen – During the past 12 months Facilities Management budgets have been overhauled.  Costs vs quality vs compliance/risk will continue now we are moving into the 'Covid-norm.'  FM's will need to revise on an ongoing capacity, their commercial strategy relating to service requirements and ensure at the same time the safety and wellness of customers.
Top 5 attributes that a Property Manager should have?
Property Managers are accountable for a significant overhead whether they work for a landlord, owner or corporation and manage owned or leased assets.    Similar to Facilities Management, there are synergies with attributes,
Communication and networking– Property Managers must be able to build an excellent interaction with clients, tenants, owners, stakeholders, and the property industry as a whole. In particular, listening and taking feedback is essential. Negotiation skills are also paramount. In a market that will go through some extensive rationalisation and change, building on your professional networks, has never been so important.
Adaptability and resilience – There's no doubt that there have been massive changes in the past 12 months, particularly in the commercial and retail sectors. A Property Manager needs to be adaptable and look to taking on new elements in their job.
Commercially oriented - to rationalise or consolidate assets or space and manage outgoings, arrears and overall budgets, and define a clear strategy around consolidation or rationalisation of assets post-pandemic to ensure profitability.
Keeping up-to-date with industry trends – Like Facilities Management, Property Managers need to be vested in the field they represent. Technology, either via digital means to connect with customers or managing arrears and rents effectively, to wellness, creating covid-safe work environments and other service lines, will continue to be regarded highly.
Leadership – for Property Managers in a position of authority, having confident leadership attributes will be critical to empower, motivate and ensure effective implementation of strategies. Successful managers will be confident in managing teams remotely and be outcome-based.

What has changed in the last year and after Covid in the recruitment of these profiles? Did you start to look at some different skills?
While most companies did retrench during Covid, there was still recruitment happening. What I have found during and after is that clients' expectations have increased. Job briefs are exact, and candidates need to align with their requirements. Clients are happy to wait until they find the right match. There continues to be more openings for experienced professionals than those at the job-entry level.
We have seen clients leaning towards transferable skills such as being resilient, adaptable, energetic, and self-motivated. Candidates who demonstrated significant achievements or innovation were and still are sought-after.
Leadership skills to encompass an outcome-based performance, plus managing change and leading teams remotely, are featured highly at the executive level. Strategic planning and a background in driving forward cost initiatives also rank highly.
During or after COVID, did you see a change in how many people were applying for jobs?
As we partner exclusively with many clients, they often require our service when they have tried advertising, and it has failed! During the early days of Covid we partnered with several companies who had advertised, and they had received over 100 applications! While the volume was there, the quality was not, and consequently, they relied on our experience and networks to identify and access the talent they required. The candidates that clients wanted to attract were generally employed and were too busy to look at job boards, and/or were reluctant to move as they felt stable with their current employer.
Now we are starting a New Year, we are having more conversations with professionals who are ready to make a move, but only for the right career opportunity.  These confidential conversations are with networks who are not actively applying to job boards, but trust an expert recruiter to be proactive and keep them informed of opportunities which align to their career aspirations.
You can save this for later Facility Managers survey after COVID.
How do you see the market for 2021?
The start of the New Year has been busy!  Clients in Australia are more optimistic, and as some hiring decisions were postponed due to Covid, the requirements are now very pressing.   Sectors which closed down completely, such as hospitality and entertainment are starting to open back up. Commercial and retail are going through a transformation which will continue to evolve over the coming months, and logistics and industrial have been steady and in some areas grown throughout the pandemic.
Companies will be looking to rationalise costs, re-evaluate their property portfolio and future-proof their businesses so that if Covid cases start to rise, they are in a stronger position to cope. Investment in technology will continue to reconfigure the workplace. Leases will be re-negotiated with the introduction of Covid clauses and sub-leasing will continue. More flexible working practices will continue to embrace working from home and the office.
Like 2020, 2021 will be a year like we will have never seen before, as there will be considerable change and reconfiguration. It will be exhilarating!  Companies who are not nimble will no doubt fail, but others will thrive.
Do you see a trend for people willing to be independent and work for themselves in freelance VS joining a large FM /Property company?
While there is an appetite for individuals to consult or contract, most employees work directly for an FM organisation or team.  To be genuinely successful in consulting a person needs a high level, specialist expertise skill, and the networks to win business to keep them employed. Since Covid, we have seen a trend for people who have had their own business for several years, starting to look to join the corporate world again, due to uncertainty around the future.
What kind of profile do you find the most collaborative?
To be successful in the Property industry collaboration is critical. Facilities Managers have to work closely with Property Managers, and Property Managers have to rely on their Facilities Managers. A few years ago, there was a distinct 'them and us,' but nowadays there is mutual respect and understanding for the benefits that each party can provide and a recognition that both need to complement each other. In fact, with some positions, there is now a blurring of lines with Property Managers taking on responsibilities that a traditional FM would do and vice versa.
"To be successful in the Property industry collaboration is critical."

Save this for later:  Creating confidence in collaboration with data quality and smarter task management

Are technical profiles (mechanical and electrical) getting rarer and so demanding a higher salary?
For the past few years, Facilities Management in Australia has been more about client engagement, budgeting, contractor management, and risk. Companies believe that a competent Facilities Manager can effectively question their technical contractors concerning mechanical and electrical issues. A more commercial mindset is necessary due to the breadth relating to workplace, compliance, risk, budgets, sustainability, contractor management, procurement, and client liaison. Consequently, the emphasis around a technical qualification became less critical.
Despite this, there is still a demand for trade and engineering qualified Facilities Managers, particularly during construction, commissioning, and asset opening and the market will always need this particular skill set. However, I don't see it becoming rarer for the time being.
Overall, salaries are in proportion to the job and responsibilities. They are not being reduced heavily as clients will not attract the talent they need since the outstanding candidates are frequently still in full-time employment. However, I am sure remuneration will be monitored throughout 2021 very closely.
Do you think that the property and facilities industry is digitalised or prepared to jump into it?
Yes.  Digitalisation is here! In an industry where managing risk and costs are paramount, the technology implemented over the past few years has increased tremendously. There is a need for 'real-time' reporting and data analytics to help monitor performance.  Companies recognise the importance and ease of managing compliance, inspection reports, leases, preventative maintenance, sustainability, job requests, or to track staff entering a building to ensure Covid safety. Connectivity with tenants and clients have seen an increase in apps to enable booking systems around services or supplies to enhance the experience.
Some sectors have embraced digitalisation more quickly than others.  For instance, companies whose interest is in property are advanced, versus smaller not-for-profits who might be challenged in expertise or budget.
What do you think about the factors that can facilitate the adoption of new technologies for the people who work in this industry? (eg: training, proper devices, etc).
When companies adopt any new technology, it is vital to collaborate with others and trial it with a small group to eliminate any problems. Identifying what you are looking to achieve and how this will aid productivity or assist in compliance is essential.  The cost will also feature highly and how the technology can save time and money. What are the synergies between the Property and the Facilities Management. It is not unusual for networks to mention that there has been a flawed roll-out of a new system which has meant a poor user experience. Training is paramount to engage and motivate staff, as is the capacity to refine the system on an ongoing basis to suit business needs or growth. There is no doubt that digitalisation will grow, and everyone involved in the industry needs to accept and keep up with the available changes in innovation.

Could you tell us more about the Facility Management Association?
The FMA is the peak national industry body for facilities management, representing and supporting professionals and organisations responsible for the operational management of Australia's built environments.  I have been associated with the FMA for over 20 years being involved in their Victorian Committee and Diversity Group. Currently, I am an active member of their Education and Careers Group which focuses on professional development and formal education for Facilities Managers. I am also assisting on the Global Taskforce for World FM Day 2021 in May whose theme this year is "Celebrating FM – Standing Tall beyond the Pandemic.'
For more information about the FMA as well as to join, please visit their website.

What to keep in mind...
2021 as with the past 12 months is going to be like one we have never seen before. While we hopefully have COVID under better management, the rebirth of our offices and workplaces will mean it will be an extremely busy and exciting time for those involved in the Property industry.  Everyone will need to be agile and nimble to embrace these changes.  Employers need to recognise their employees' efforts and as we open up, re-evaluate and collaborate with them around their goals, visions and values. Recognition goes a long way to ensure a happy workforce and wellness will feature highly in 2021.
While redundancies have happened, quality staff are still in demand, so the need to conduct performance appraisals and looking at future succession planning and picking up on training and development is paramount.
Technology will continue to be a great enabler, and the look and feel of the office and buildings will continue to go through a transformation as we adjust to the new way of working. I believe 2021 will be more optimistic and as we saw last year, there will be rapid change and evolution, resulting in a fascinating time for all involved in the Property industry.

You can also read: