Facility Management
5 new ways to make facility management services more collaborative
Although "collaboration" has become a bit of an office buzzword, that doesn't mean that it's an empty cliche. On the contrary, collaboration can be the key success factor of a project, a job or even an organization.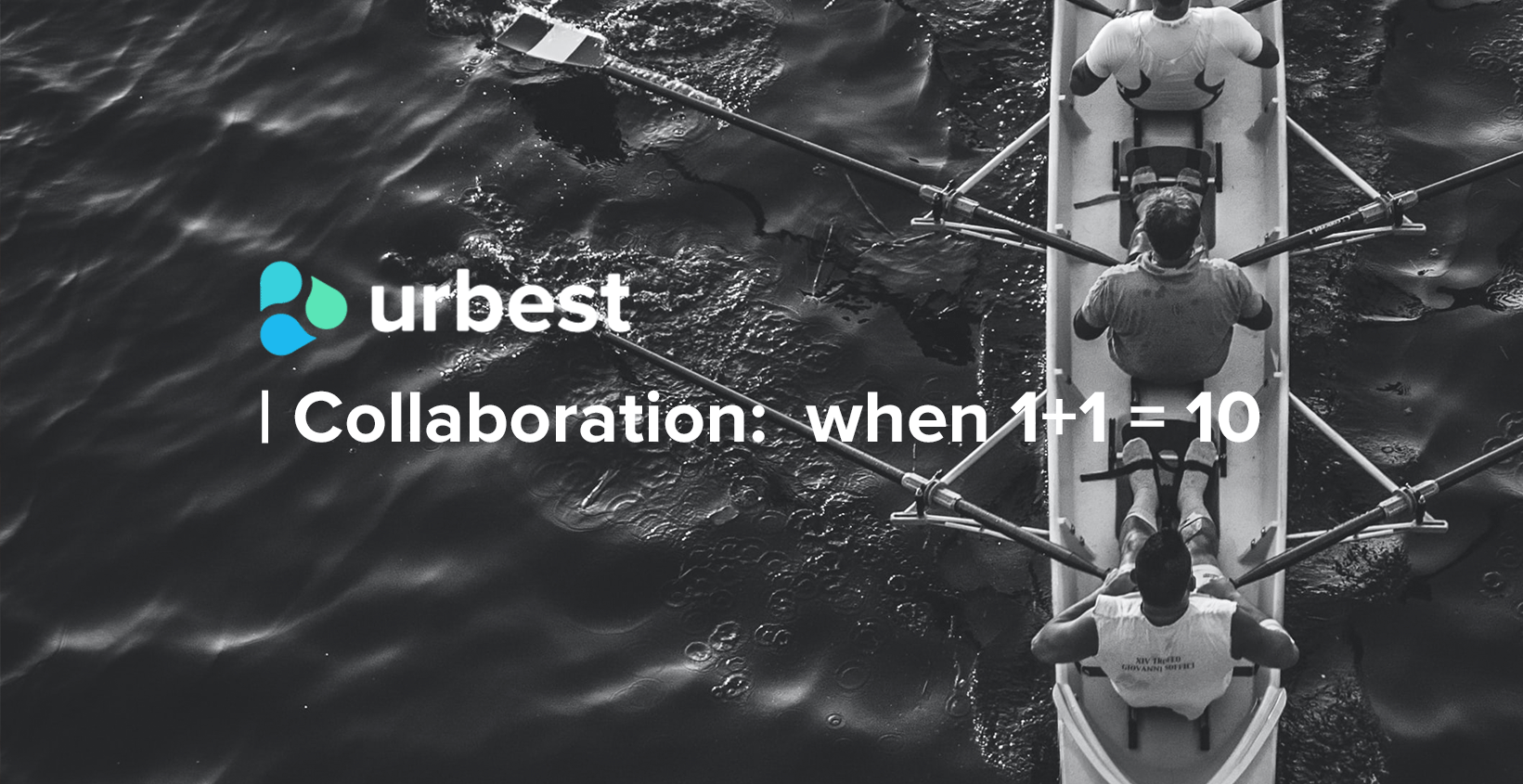 Although "collaboration" has become a bit of an office buzzword, that doesn't mean that it's an empty cliche. On the contrary, collaboration can be the key success factor of a project, a job or even an organization.
Collaboration is when a group of people come together and combine their expertise and energy for the benefit of a shared new objective, project, or mission.
It can be a property manager working with a service provider on a repair, or a maintenance manager convening with his residents about the next big safety and refurbishments jobs.
In other words, collaboration is the process of group work. But it's also a new learned skill. How well you collaborate with others will greatly impact the outcome of the group project and therefore the organization.
No matter how your organization collaborates, it does so all the time, constantly (even now). In fact, collaboration is so ingrained in the way people work nowadays that we rarely even notice when we're doing it at our own office.
That said, it's worth taking a step back to evaluate how you and your people collaborate. Why? Because organizations that collaborate well are more likely to be more financially successful, more culturally aligned, and have higher satisfaction rates. Collaboration is for all types of organizations and buildings.
There are many ways to make facility management services more collaborative, let's go through the most popular and easier actions to put in place. But before we have to say this can be applied in real estate, refurbishment, offices or buildings management, anyone who wants to improve the facilities or how the staff is running the performance of the jobs in any space or systems.  
1_ Empower your people
Facility Management is a multiplication of work and requires the energy of a lot of players.
Involve all the building users to better know what they need, what they saw and even once the work is done, how they feel about it. It also can let you identify the new problems in real time. Spotting and communicating building issues to the right partners quickly, like a leaking pipe in the bathroom, a malfunctioning thermostat, or a cracked window pane, can give FM teams a head start on issue resolution and the equipment they will require to fulfill the job. This information enables site managers to create work order tickets more quickly from their offices, protecting building safety and the experience of tenants or team members.
2_ Centralise and share all the data
Managing many properties can sometimes look like chaos. But we have good news for you. You can have all the data centralised in one tool system and share it with the people who are involved in the resolution of that issue.
The foundation of Facilities Management is built on great communication – it is fundamental to the development of good business practice. FM not only needs great communication as a base to build from, but this approach also needs to filter up and down the chain of workers in FM to create solid and healthy interpersonal links. Improving communication within the FM industry has a knock on effect to improving job efficiency, reliability, knowledge, safety and time management.
Facility management teams can now share job status, add a new service provider or share all the information required to make the maintenance task done. If someone requires more information, he can look it up in it, instead of asking for it.
"Information is power", right?
3_ Images and photos
We live in a new mobile and digital world. Sometimes when a problem occurs it is not easy to explain, instead we solve it with pictures of it from cell phones and share it with the team or person in charge. Mobile photo management tools help vendors verify a service or task was performed as specified with image reporting. This gives FMs unparalleled visibility into what's happening at all sites instantly.

4_ Visibility with customisable dashboards
It is important to be able to see at glance all activities and services in order to make accurate decisions for any job that needs to be done in the space we manage.
The future facility management value proposition will extend from just managing new assets and buildings to managing spaces and ultimately support employees' performance.
Facility Managers are already in possession of data (who is in charge, internally and externally) but do not use this information proactively. Most companies still do very little with all the data they produce.
For the ones being in the forefront of competition, this will most likely change.
Working and developing experience with data intelligence, Facility Managers will need to leverage data to understand the use of facilities, employee interaction, energy, information exchange and cross-organizational user behavior.
These insights will be important in understanding how to best support performance, attract talent and increase productivity.
Many tools are available for FMs teams and maintenance systems, but none of them are specialised in this field.
The best way to make the facility management jobs more collaborative is to have an open dashboard where everyone is able to see what their tasks are, when they must be done and monitor the performance and responsiveness of the services the organization delivered. If you are an asset manager, property manager or a facility or maintenance manager, while you are working it's essential to be able to orchestrate all the jobs, schedule new issues for the future, and take actions and use your energy better.
5_ Get a CMMS tool that is collaborative from start to finish.
A software can improve the human experience through stronger, more consistent field execution, faster issue-resolution and more transparent communication in your organization.
There are many free tools available in the market. Be careful of hidden costs such as the time you will need to master a CMMS. You can download them on any device or log in if you prefer to do it on your desktop. It does not need to be a super difficult technology that complicates your business.
These days, more facility managers will be keen to leverage new technologies in their service offerings to stay competitive.
Today the idea of an organization workplace includes concepts such as the virtual workplace. This naturally falls within the domain of facility management and must be considered in the overall service offering.

Technology services is and will be important for two reasons. Firstly, it impacts both how we perform our jobs and the organisations we work for. New different types of jobs and workplaces – such as assigned workplaces, shared workplaces, home offices, virtual workplaces and flexible offices – emerge.
Facility Management providers must understand and proactively respond to this need for tech services.
Secondly, facility management professionals must use new technologies to make these workplaces/spaces efficient and healthy by taking all available technologies and applying them to support employees and productivity.
Many new facility management technologies and services are already available and they must be used and leveraged optimally.
Urbest is a collaborative tool that simplifies property management and facility management. It allows organisations to seamlessly capture, organise, track and take actions in workloads between issuers, managers and workers. Extra work can be made easier, you only need a mobile device or an internet connection, and if you are reading this we are sure you can.
Collaboration is a constant contribution that has impressive effects, not only in the human relations, but also in the cost management, equipment distribution, staff experience and future planning.
Would you like to make your company more collaborative? Read here how to create confidence in collaboration, data quality and value with smarter task management.
If you are interested in how property management is going to evolve in the digital age, this article would be a good match.