Change Management
The Evolution of Property Management in a Digital Age
With technology evolving at an ever-increasing rate, all sectors of business and business professionals are forced to adapt. Property management is no exception.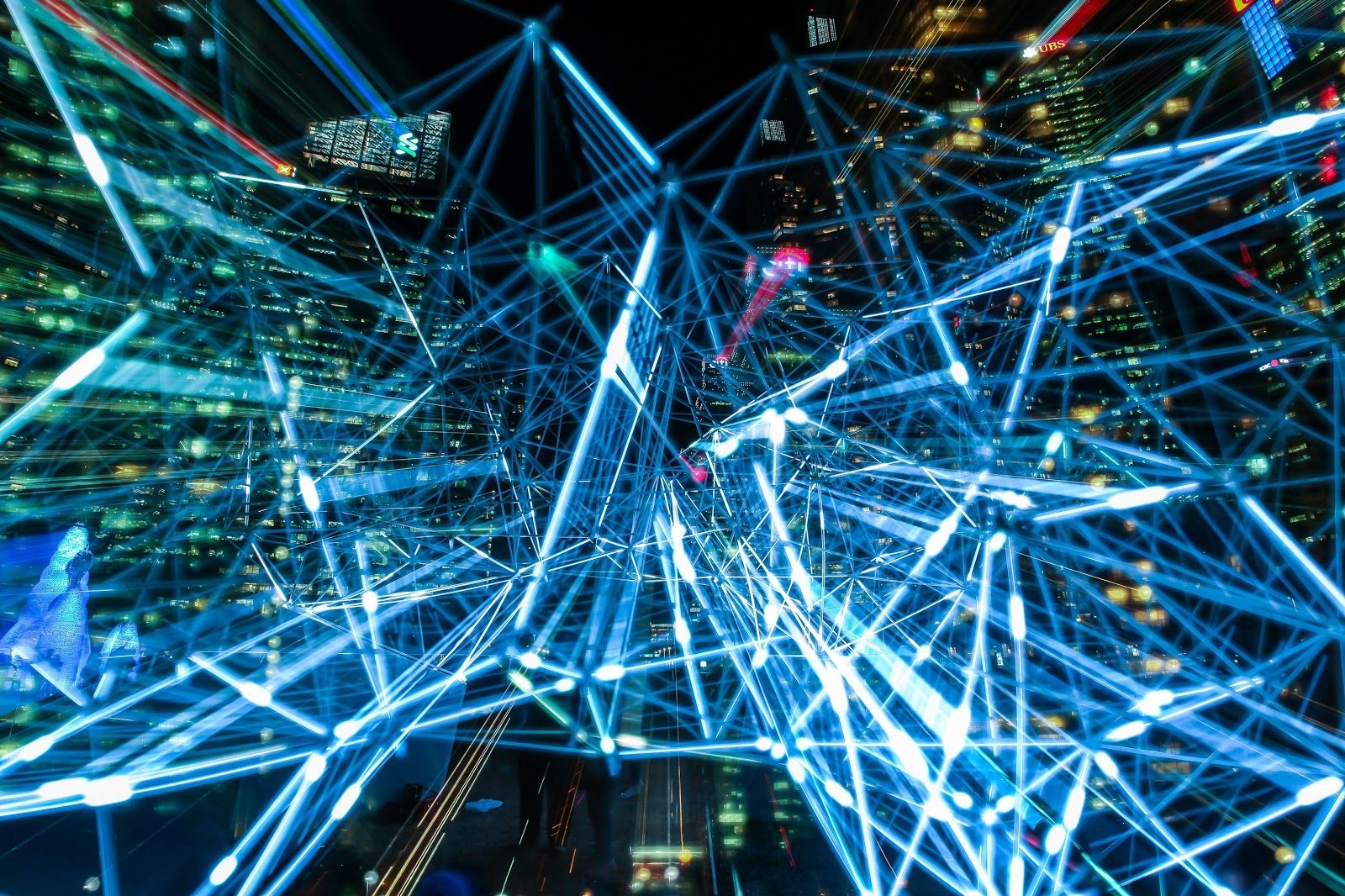 With technology evolving at an ever-increasing rate, all sectors of business and business professionals are forced to adapt. Property management is no exception.
Despite what its name might suggest, property management is above all a people and service industry. While new technologies allow us to collect data points and monitor equipment and facilities with unprecedented precision, the challenge of today's property manager remains essentially the same: interpret the data and take the appropriate measures in a way that boosts customer satisfaction and adds value to the asset.
In this article, we'll look at digital evolutions which have impacted the way of working and expectations for today's property manager.
Job Description evolves
The role of a property manager is communication intensive. This is evidenced by taking a quick look at a standard facilities manager job description:
Maintain positive, productive relationships with tenants
Support and work with building managers
Work cooperatively with vendors and contractors
Negotiate leases or contracts
Attend meetings with management
The property manager skills required today remain largely interpersonal. A property manager needs to be in regular communication with a variety of actors and is responsible for delivering the right information to the right party in a timely, if not immediate, fashion.
As the property manager is most often the central point of contact for tenants, suppliers, maintenance workers, and stakeholders, communication is key.
Today's property manager needs to demonstrate:
Strong oral and written communication skills.
The ability to draw data-driven insights from systems-driven reporting and communicate in business and financial terms to various stakeholders.
Proficiency in property management software and related applications.
Well organized and timely communication is, therefore, the focus of many facility management software services. Nowadays one cannot expect the property manager to achieve a high level of organisation and workflow fluidity without the use of property management software or CAFM (Computer-Aided Facility Management).
Even though some property management software services are extremely user-friendly, today's property manager is still expected to be somewhat tech-savvy, partly to use the obligatory CAFM, and more widely to be able to adapt to whatever technological advances may be implemented in the near future.

Automation Keeps Eating Tasks
Repetitive tasks that once took up a large part of the property's managers work day are over. They are now being automated through property management software.
Collecting rent
Lease renewals
Reporting
Building data updates
With these advancements in property management software, more automation means more time saved. However, this does not mean the project manager is now free to hit the spa or the golf course.
With more time on their hands, the property manager can now focus more attention on the customer and on finding ways to improve efficiency. Here, again, automation through property management software can help to bring time back on various tasks:
Periodic review and reporting
Follow-up with tenants and service providers
Follow-up on maintenance requests
Job tracking
Insurance claims management
Quote requests
There are, however, a few tasks that, at the moment, cannot be automated.
Repair work
Supervision of building software
Human interpretation of reporting
Defining the strategy and selecting the appropriate contracts
Building commercial and interpersonal relations
We can see from these few examples, that automation does not replace people. Automation eases people's burdens of repetitive tasks, which allows them to focus on other aspects of their work.
The field of property management remains, above all, a people-oriented service sector. Automation will not replace the property manager. Effective property management software will free up time, bring efficiency and ultimately provide better customer service.
A Shift in Expectations
Predictability
The role of a property manager has greatly shifted from a reactive role to one which is far more predictive and preventive.
Whereas not that long ago a good property manager was considered a problem-solver, today's property manager is expected to analyze data and coordinate communication in a way as to identify a potential problem and solve it before it occurs.
The increased production of data, when used effectively, can provide the property manager with insight to 'predict' future events.
When an asset or its equipment may require maintenance.
When a tenant or tenants may be leaving.
The effect a scheduled update could have on customer satisfaction or added value to the asset.
While a good property manager should be skilled in acting under pressure—accidents and unforeseeable events still take place—the expectation of today's property manager is to have the necessary tools at their disposal and to use the data collected to eliminate problems before they arise.
Accountability
The effectiveness of property management software is a double-edged sword.
It helps you by streamlining your communication and organizing and coordinating information, thus making you more productive, reducing inefficiencies and adding value to the assets you manage.
However, the precision of data collected at the property manager's disposal means raised expectations from stakeholders and customers alike.
Property management remains a service sector, and the demands of today's stakeholders and customers are significantly higher than those of previous generations.
In regard to property management software, to paraphrase Stan Lee: "With great power, comes great responsibility."
And today's facility management software has responsibility to create communication mechanism without flaws, without risk of conflicts while remaining collaborative!
To help you face these challenges, good property management services will master and combine different solutions to provide customised service for clients.
Software Best Suited to Meet the Ever-Changing Challenges
Integrated all-in-one software
Technological advancements are becoming more and more specialized with each specific piece of equipment seemingly reliant upon a specific technological tool. This could mean today's property manager must then organise a variety of data points coming from a variety of tools and then communicate and take actions from the extrapolated information.
Keeping this many plates spinning would be near impossible without the help of property management software. However, it is important the CMMS you chose to use does not become one additional tool to keep track of.
An excess of tools means more steps in a process, which means more opportunities for mistakes and miscommunication.
To meet today's challenges, find a property management software system that simplifies your daily tasks and is easy to use for everyone.
Go Premium on Scalability and Customization
This rapid evolution and advancement of technology mean your tools need to be able to adapt, not only to the specifics of your situation but to any changes like new services to put in place after a crisis.
The best property management software services on the market emphasize the customizable nature and ease of use of their product. When choosing the right CAFM for your needs, the question to ask is not, what can it do for me? But rather, what can I make it do for me? Your needs will surely change and you will need a property management software service that is designed to change with you.
Added Value of the future Property Manager
Transforming raw data into actionable information
We are seeing more and more technological tools being incorporated into property management. As their presence increases, so does the need for a competent manager who can interpret the data points and translate them into actions that will increase customer satisfaction and add value.
Thanks to their excellent communication and interpersonal skills, the property manager is able to take collected data and put it at the service of the customer and the stakeholders. There is nothing to indicate that the increase in technology will decrease the role of property manager.
Improved experience: customer-centric service
Data collected on the performance of the equipment in a facility, on the structural integrity of the facility, on seasonal fluctuations in activity, and on the changing demands of the customer (to name just a few) should allow the property manager to:
Anticipate needs
Maintain optimum performance of the asset.
Avoid costly downtime.
Minimise inconvenience.
There is no AI, neither current nor on the horizon, that can interpret the data with a clear customer-service mindset. Therefore, a good asset needs a good property manager to put all of the advancements in technology at the service of the customer.
Summary
To keep up with the ever-changing demands and the increased expectations for a property manager, using effective property management software is no longer a luxury; it is now indispensable.
From the variety of options available on the market, you will want your property management software to be flexible so that it can change and evolve with you.
An effective property management software allows you to exploit your excellent communication and interpersonal skills. Property management software is by no means a replacement for these skills or compensation for any lack in them.
And above all, despite the increase in technological tools implemented in the property management sector,communication and preventive measures remain key. You will need property management software that can facilitate communication for you and structure data. With better insight, it becomes possible to anticipate issues, wishes and therefore delight your customer.
If you are not yet using property management software in this way, or if you are less than satisfied with the software you are currently using, why not explore your options with a free demo, today?
You can also read this interesting articles:
Why is UX so important for CMMS?
Digitalisation and property management. New property technologies in the eyes of Alex Turner.